Selecting a professional remodeler doesn't have to be a difficult task. By following these guidelines, you will make the selection process easier and be better prepared to make an informed decision that best suits your needs: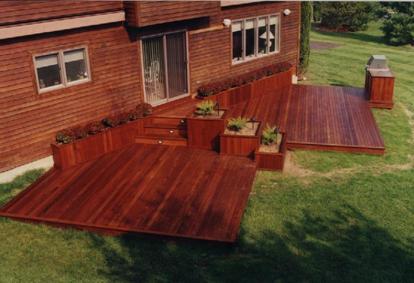 Select a contractor with an established business in your area.
Local firms can be checked through references from past customers in your community.
Local remodelers are compelled to perform satisfactory work for their business to survive.
Many states, but not all, require contractors to be licensed. Counties within a state also may or may not have licensing requirements. Contact the proper agency to ensure the contractor meets all requirements.
Check the remodeling contractor with your local government Consumer Affairs Office and the Better Business Bureau to ensure there are no adverse files on record.
Ask to see copies of the contractor's certificates of insurance. Most states require a contractor to carry workers compensation, property damage and personal liability insurance. Make sure the contractor's insurance coverage meets all state minimums.
If you solicit bids from several different contractors, be sure they are bidding on the same scope and quality of work. Having a detailed set of plans and specifications the candidates can bid on helps in achieving this goal. Discuss variations in bids and beware of any bid that is substantially lower than the others.
Do not obtain your own building permit. In most jurisdictions, the individual obtaining the permit is considered to be the contractor and is, therefore, liable if the work does not comply with local building codes. Have the contractor obtain the permit. In addition to complying with local building codes, proof of insurance is required before the municipality will issue a building permit.
Ask to review copies of the contractor's agreement, change orders, provisions and warranty documents.
These guidelines should assist you in finding a knowledgeable contractor who will advise you and help you decide what is best for you and your family.

Find us on
Facebook

Office: (845) 497-3277

Mobile: (845) 494-7401
See our display at
New Hampton Lumber

deckscapes@gmail.com